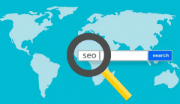 How do online business directory benefits small businesses ?  Did you know that 79% of buyers look for information online before visiting a store or shop? As more and more people flock to the Internet for answers, suggestions, and ideas, it's no surprise that companies that have a strong presence on the Internet look so good these days.
Companies directory
One of the ways that business owners can get to know customers is by adding their company information to business directory. That type of source is an extremely useful thing both for organizations providing services and for persons in need of services, because it is a companies directory that allows the seller and the buyer to find each other.
What is a Business Directory?
Business Lists are phonebook-like online directories that are often categorized by industry and contain key information about the various businesses in a given area.
It can be a listing for pharmaceutical, metallurgical, automotive, construction, medical, tourism, etc. There are B2B free business directories created specifically for entrepreneurs and helping to establish mutually beneficial cooperation between companies.
Key benefits of online business directory:
– Improved online presence. The more business directories you add your company, the more often your brand will appear in search results.
– Increasing brand awareness. Creating or updating your business profile on a online business directory site will surely increase your brand awareness. Be sure to include as much information as possible about your company and what it does.
Direktory
– Increase your site SEO. Search engine optimization is a means of ensuring that your site appears in the first places in search results for targeted keywords. If you work at a local pizzeria, you may be optimizing your website for phrases like "best pizza," "pizzeria," or "authentic Italian pizza." Local business directories and a Direktory also optimize their sites for these keywords.
Business listing
– Improve your business reputation. Business listing allow customers to leave feedback on their experience with your product or service. While many business owners are afraid of reviews, they offer you the opportunity to improve your business reputation. Even negative feedback can be turned into a more positive learning experience if handled correctly. If you communicate effectively with your customers or customers, you can expect most of your feedback to be positive.
Top 5 Best International Business Directories:
– https://www.google.com/business – huge directory of google business local from the world's leading search engine. Here you will find the largest database of companies operating in any part of the world.
– SuperPages. Local business portal. Lots of reviews, reviews and testimonials from real buyers and business partners.
– https://www.cars.com/ – one of the leading business directories with companies making, selling and buying cars around the world.
– Zillow is a specialized business directory ideal for all businessmen working in the real estate market.
– Social network for entrepreneurs LinkedIn. It does not quite fit the definition of a "business directory", however, registration in this social network will allow you to quickly find potential customers in the B2B segment, since this resource was developed specifically for business communication. At the same time, LinkedIn's audience is over 230 million users for 2020.