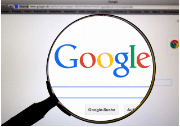 Claiming a business on Google and what you should know about it! Google My Business (GMB) is an online tool that allows you to manage company information on Google search engine and Google Maps service. In simple terms, claiming a business on Google is the process of creating a personal profile for your company. Registration in the service is free, and it has a lot of advantages. Let's consider how to properly use this powerful tool for business development and what gives your company a Google My Business account.
Where is my company information displayed?
After registering with GMB My Business, your company will receive a "personal card" with details of the organization or its branch. This information is displayed:
– in the Google Knowledge Panel – to the right of the search results;
– in the Local Pack – above or below the search results;
– in Google Maps.
Business listing
A potential customer will be able to see your company in a business listing if he:
– will make a direct request to Google (by the name of your company, brand) – in this case, he will immediately be shown your card on the Knowledge Panel or on Google Maps;
– will perform a search by keywords (product/service name) – in this case, the user will see a list of several companies suitable for his request and located nearby.
Business Directory
As noted by the Google support service, the display of information in a business directory depends on a large number of factors, among which the location of the user, the popularity of the company, and its relevance to the search query play an important role.
Why my company needs in claiming a business on Google
Your Google business map is like an online showcase. This is where display:
– complete information about the company;
– contact information with location binding on Google Maps;
– photos, videos, publications of the owner (Posts on Google);
– reviews, customer questions, and answers.
Google business local
GMB Google business local has a number of important advantages, the main of which is the promotion of your company in the search results. Combined with the right SEO strategy, this makes it possible to always be at the top of the search.
The service also allows you to:
– attract targeted traffic to the site for free, get new customers who are near you and are ready to place an order right now;
– create a "mini-site" – if you do not yet have your own web resource, a card with detailed and structured information, as well as a high-quality photo or video materials can act as a business card and introduce customers to the brand;
– promptly update information about the company, actualize data, as well as track the actions of competitors;
– increase brand confidence and strengthen your reputation through interesting publications and natural feedback from visitors;
– works like a digitally connected local business directory
– give feedback in time. Working with reviews and questions increases customer loyalty;
– analyze user behavior: where do they go to the site and how they search for information. This allows you to optimize your marketing strategy: reduce costs and make it as effective as possible.
Claiming a business on google
If you have not thought about claiming a business on google yet, then you risk easily getting lost among your competitors. Don't waste your time!